Splash Damage test, 885 tris
Photoshop · 3DSMax · ZBrush
3 pics »

Aeyon
Photoshop · 3DS Max · Maya
15 pics »

Racing ship, 3376 tris
Photoshop · 3DS Max · Maya
4 pics »

Next-Gen character, 4736 tris
Photoshop · ZBrush · Maya
1 movie · 7 pics »

Anubis, 1260 tris
ZBrush · 3DS Max · Photoshop
3 pics »

2 Rocks
ZBrush · 3DS Max · Photoshop
3 pics »

Some little assets
3DS Max · Photoshop
4 pics »

Skateboard, 676 tris
3DS Max · Photoshop
2 pics »

Tennisball launcher
3DS Max · Photoshop
2 pics »

Curling assets
3DS Max · Photoshop
1 pic »

Texturing
Photoshop
2 pics »

Base Model
3DS Max
5 pics »

Next-Gen Rock and Tree
ZBrush · Maya · Photoshop
1 movie · 2 pics »

Fighting animations (model provided by the teacher)
Maya
4 movies »

TFA on Unreal Engine, ambiance pictures
UE · 3DS Max · Photoshop
4 pics »

TFA on Unreal Engine, assets pictures
UE · Max · Photoshop
6 pics »

TFA on Unreal Engine, editor pictures
UE
5 pics »

TFA on FreshEngine (PS2)
Maya · Photoshop
1 movie · 6 pics »

TFA field texturing
Photoshop
1 pic »

Character for Unreal Engine, 4300 tris
3DS Max · MudBox · Photoshop
7 pics »

Logo for the Unreal team called Cursed Gaming
3DS Max · Photoshop
1 pic »

Paintaing of MI3 character
Photoshop
2 pics »

Eagle Meca with animations, 3500 tris
Maya · Photoshop
3 movies · 4 pics »

Field preview
Maya · Photoshop
3 pics »

Field texturing
Photoshop
1 pic »

Tree for PS2, 2500 tris
Maya · Photoshop
4 pics »

Gun for UT2004, 2000 tris
3DS Max · Photoshop
2 pics »

Meteor for PS2, 3500 tris
Maya · Photoshop
2 pics »
» TFA on Unreal Engine 3, editor pictures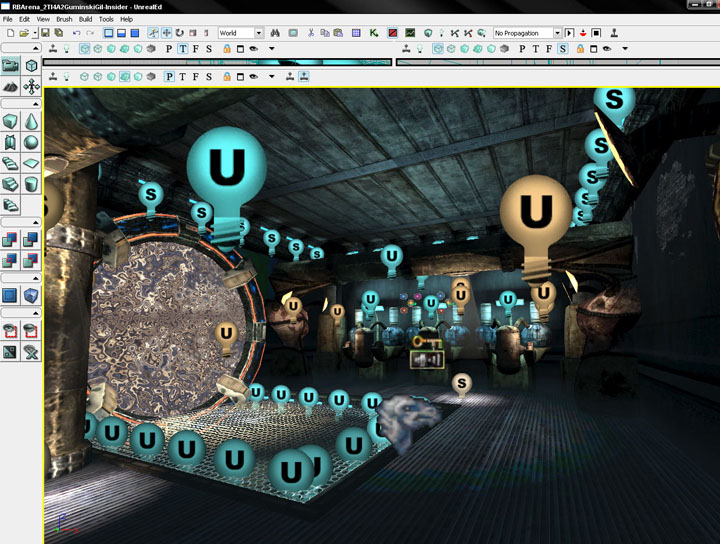 Lighting view. S light are'nt dynamic.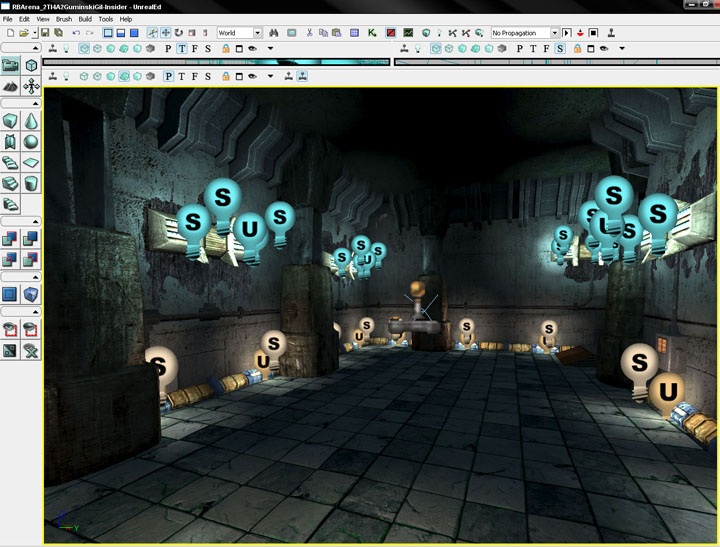 Still lighting examples with my TFA.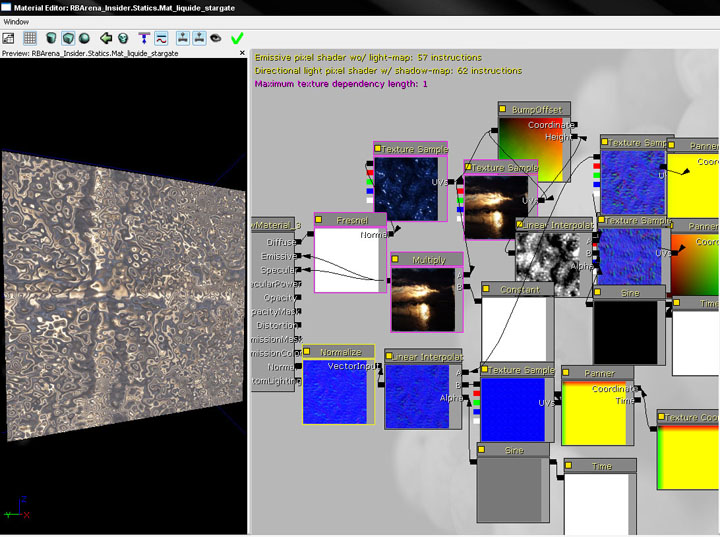 The material editor view. Here is to make some metallic liquid.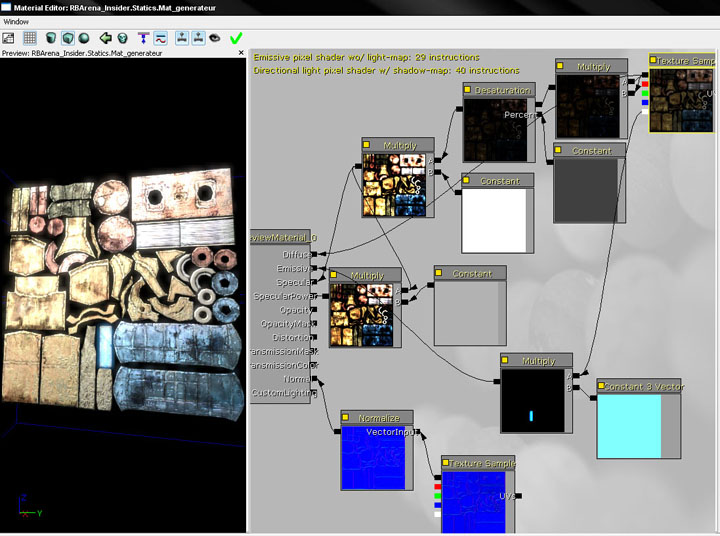 A basic shader where the specular map comes from the diffuse. It gave one map economy but the final render could be better with a real spec map.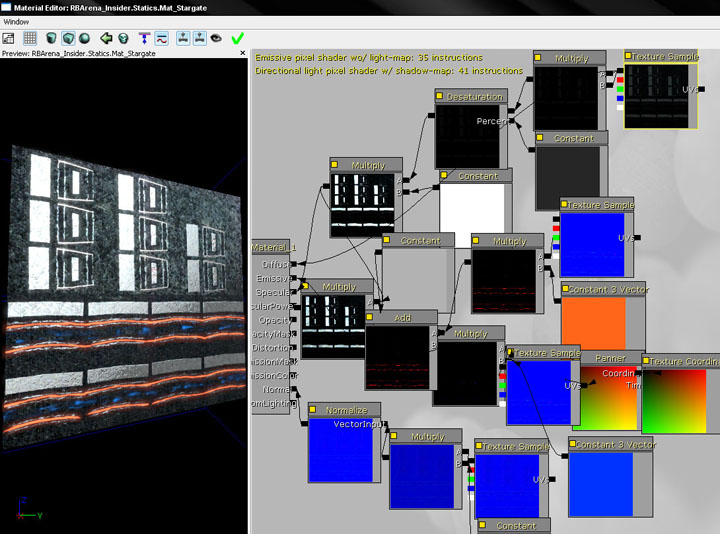 A more advanced shader with some panner which make a nice moving shader with the emissive.