Underground Nation Radio (2008-web)
Photoshop · Dreamweaver
0 pic »

Galactic Empires (2008-web)
Photoshop · Dreamweaver
1 pic »

DP - Zone-Trading (2007-web)
Photoshop · Dreamweaver
1 pic »

Aeyon (2007-layout and more)
Indesign · Photoshop · 3DS Max
1 pic »

JFC - Banking equipment (2007-web-layout)
Photoshop · Illustrator · Indesign
2 pics »

Destock Paradise (2007-layout)
Photoshop · Indesign
1 pic »

Best of music (2006-web)
Photoshop · Dreamweaver
1 pic »
» This is the first website I finished. It was a work for my first year in graphics design in Namur.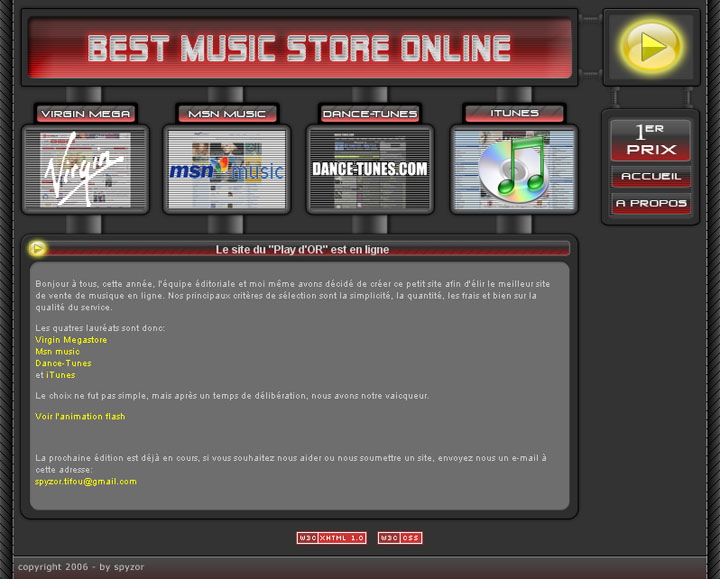 First I made all the design with photoshop then with Imageready I get all the images. I used some table in html to make the website, you have to edit everything in html. It's a fake website :).
You can visit the original one right here.