Underground Nation Radio (2008-web)
Photoshop · Dreamweaver
0 pic »

Galactic Empires (2008-web)
Photoshop · Dreamweaver
1 pic »

DP - Zone-Trading (2007-web)
Photoshop · Dreamweaver
1 pic »

Aeyon (2007-layout and more)
Indesign · Photoshop · 3DS Max
1 pic »

JFC - Banking equipment (2007-web-layout)
Photoshop · Illustrator · Indesign
2 pics »

Destock Paradise (2007-layout)
Photoshop · Indesign
1 pic »

Best of music (2006-web)
Photoshop · Dreamweaver
1 pic »
» JFC is the first compagny I have been working with during summer time in graphics design.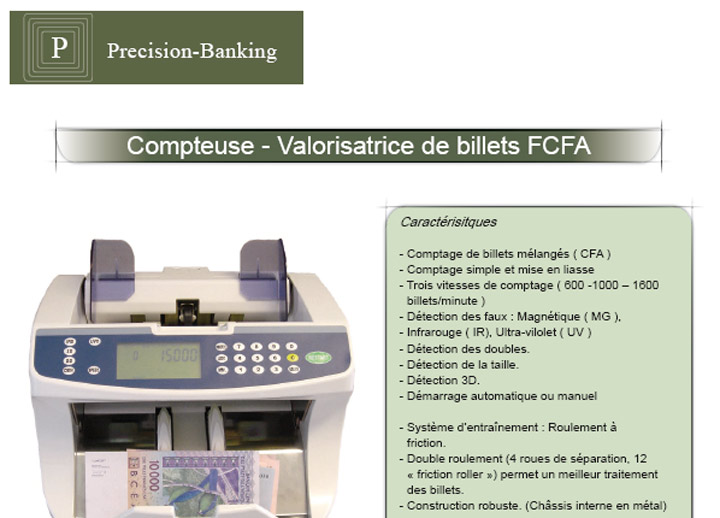 I made 30 PDF files and each one has multiple pictures I had to rework or remake.
You can download some samples here.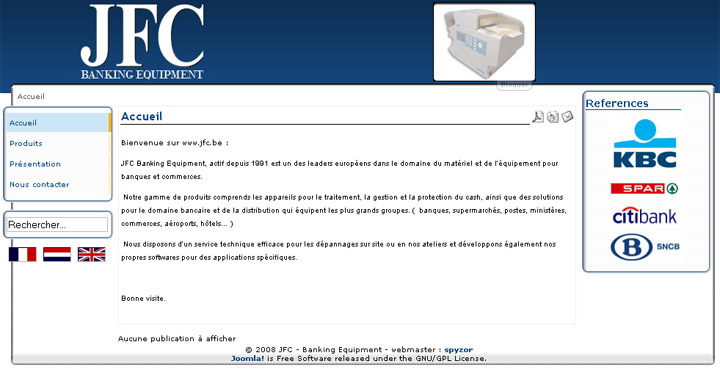 I also had to rework 2 websites (updates informations, pictures and so on...) and make a new one for www.jfc.be. I had to work with joomla beceause they are used to use it and I needed to work with Joom!fish which is a plugin for joomla which enable the use of different languages on the website.
You can take a look to the original one here.